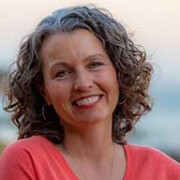 Reverend Nicole Trotter, Pastor
Having grown up in a New York interfaith family, I learned early to enjoy and celebrate diversity in one another's faiths. My parents left the Catholic Church when I was nine years of age. Later, my mother became a Sufi, my father an atheist, one sister became Bahai, and the other converted to Judaism. Today I understand the Presbyterian Church USA tradition as richly rooted and dedicated to honoring unity in diversity, meaning we don't have to be like-minded to learn from and with one another. The more diverse a congregation is, including our understandings, beliefs, and practices, the richer the congregation. Prior to St Luke, I served at Mt Tamalpais United Methodist Church in Mill Valley and Westminster Presbyterian Church in Tiburon working with children and youth before receiving a Master of Divinity from the San Francisco Theological Seminary in San Anselmo. I currently serve on the Committee on Ministry for the Presbytery of the Redwoods. I've lived in Marin County for twenty-one years, have two adult children, Morgan and Charlotte, and many friends for whom I am most grateful.
---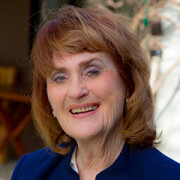 Rebecca Viebrock, Musical Director
Have a song in your heart - join our choir - or just make a song recommendation for Sunday's worship.
---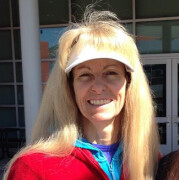 Joanne Trifoso, Office Administrator
Joanne is happy to assist you with any office administrative needs or with rental help. Her office hours are: Monday 10:00 to1:30pm, Wednesday 9:30 to 1:00pm and Friday 10:00 to 1:00pm.
---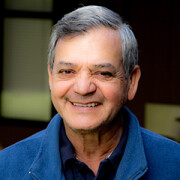 Carlos Aruara, Sexton
We are pleased to have Carlos as part of our church organization. He helps keep our facilities beautiful.
---
2018 Board of Elders
Michael Antieri, Michael Baranowski, John Bischoff, Elaine DiPalma, Ada Endress, Mike Farr, Gladys Gilliland, George Livingstone, George Tuttle, and Dennis Rolstad (as Clerk of Session).
The Elders of St. Luke Presbyterian Church are a group of members nominated and elected by the church membership. Their duties are to exercise leadership, government and discipline and have responsibilities for the life of St. Luke Presbyterian Church as well as the church at large, including ecumenical relationships. Each takes on a role in serving the church in areas of finance, stewardship, fellowship and outreach, personnel, worship and music, buildings and grounds, missions, etc. They serve faithfully as members of the session.
---
2018 Board of deacons
Kathleen Murphy (Moderator), Stacy Bischoff, Rani Devadasan, Sharon Dowson, Janet Ekberg, Laura Hislop, Ben Kinney, Marcia Lenser, Jean McKechnie, Wendy Quek, Jan Smith, and Rosalie Weigle.
The Deacons of St. Luke Presbyterian Church are a group of members nominated and elected by the church membership. Their duties are to minister to those who are in need, to the sick, to the friendless, and to any who may be in distress both within and beyond the community of faith. Additionally, our Deacons raise funds that benefit our local and global community.